What Our
Clients & Partners

Say...
If you are short on time, here's the Cliff Note version of what I can tell you about our experience having LeRoy and his team as our mortgage broker: we will close on our 1st home *3 WEEKS* after our offer was accepted and it is all because of the A Team LeRoy puts together. The long version is within an hour of my reaching out to LeRoy, I had a recommendation for the most wonderful and knowledgeable real estate agent in east bay and was also immediately placed in the most capable hands of our rock-star loan officer, Addie Maldonado, whom had my pre-approval letter ready and waiting for me in my mailbox about 5 hours after I first said hi to her on the phone. They, along with our loan processor Donna, are the hardest-working, foremost experts in their field. Besides just being kind humans, they also happen to be most efficient professionals--courteous, beyond gracious with their time, so incredibly patient with our endless first-time-home buyer questions. I will spend my days singing their praises, and should we ever be fortunate enough to find ourselves in another real estate transaction, there's only one person I would call. Thank you, LeRoy, for all the work you put in to make our first-time home buying experience the most pleasant and educational business transaction I've ever encountered. -Uma Steinhauer
LeRoy is a true professional and a great person. I have issues trusting many people with my loans and money, but LeRoy truly helped me relax and broke down everything that was needed for my refinance. He was available whenever I had a question and ensured he had a timely answer. He worked tirelessly to complete the job and the professionalism he and his team is clearly evident. I would not have done any of this if it was not for LeRoy and I would not have worked with anyone else to get this job done. -Veteran
I was super impressed at how well LeRoy and his team kept the loan on track and on schedule. Fees were as expected. Interest rate was was impressive! True to his word! -Crissy
Found LeRoy Romero via Vetted VA Facebook group and used his services for a IRRRL VA mortgage. The process was butter smooth. Both he and his staff were supper responsive and provided all the information I needed to make an informed decision. Not only that but they got me a supper sweet rate on my refinance. I highly recommend LeRoy and his staff. -Chris D
Fast, Accurate and working for you, -Scott Rhode
Hey LeRoy. This was probably the easiest and fastest refi I've ever done. You and your team (especially Donna) made it super easy to do. We signed the papers last night. Thanks again for taking care of us. Veterans helping Veterans. -Mike
I enjoyed and learned a lot in his class at the Board in Port St Lucie, Mulitary Mortgage Boot Camp. Thank you. -Luz Silva
High energy, enjoyable side stories, and great tips/tricks! Very knowledgeable. -Barbara Estrella
Thank you so much for share you knowledge to us this afternoon -Evelyn DeLong
LeRoy was full of information about the VA loan. Brought a lot of energy to the class! Enjoyed it. -Brenda Walker
Submit Your Review!
We'd love to hear from you! Use this form to send over details about your experience with our mortgage team.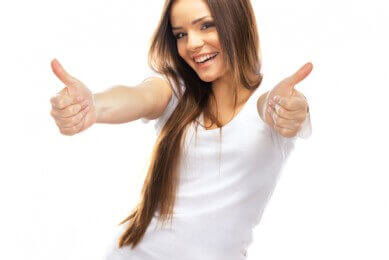 Get Your FREE Pre-Approval Letter Now!